Debbie Vogler
,
REALTOR®
e-PRO, GRI, ASP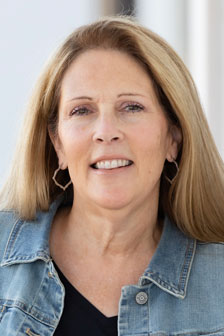 "We would emphatically state that we were given exceptional service by Michael Saunders & Company when we were seeking a new hme, formost in the person of Debbie Vogler. We were impressed with Debbie's friendliness, helpfulness, and willingness. Debbie is trustworthy, patient, friendly, dedicated, helpful, and a woman of her word. When she says she will do something she does it, and with enthusiasm, professionalism, and thoroughness. Debbie is an exceptional person, an exceptional real estate agent, and is one of the reasons that the company she works for is also exceptional."

-Gerald & Sydney B.

"We thank you for having such professional people in your employees."

- Carl & Mary Jane F.

We were very pleased with the entire experience, as well as with Michael Saunders & Company.

Judy & Larry S.

I would unequivocally recommend you to anyone who needs to buy, sell or lease a house in the area.

Jill W

Your influence and reputation made it clear the importance of using an agency that has the capacity to get things done.

John and Lori T.